Today's guest post is by Dr. Todd Schmidt, an elementary lead learner in Corona del Mar, CA.
Do you remember Bob Ross?  His show, The Joy of Painting, encouraged you to create a beautiful scenery complete with "happy trees!"  I must admit, I never actually attempted to follow along and try to paint, but the show was hypnotic and his voice was so soothing (in a Weather Channel sort of way!)  I was always enthralled in how he could take a blank canvas and turn it into something so incredible.  Using his imagination and his skill, he painted masterpiece after masterpiece…all in just half an hour!
I love the idea of a blank canvas.  Something so clean, untainted, and fresh…so full of promise and potential…and put in the right hands, has the opportunity to be something extraordinary!  But it takes work…it takes practice.  I am sure that Bob Ross did not just emerge one day painting happy trees and making it look easy.  He probably practiced his craft for hours, making mistakes on these blank canvases, but learning from each experience and taking each blank canvas as a chance to improve, grow, and create. (According to an interview with the New York Times, Bob Smith pegged the number of paintings he did at over 30,000!)
With an upcoming school year, the blank canvas resonates with me.  Despite this being my nineteenth year in education, a new school year brings so much excitement…so much possibility…and so much potential.  When I think back to my first year in teaching, that blank canvas was a big ol' mess (seriously…full-contact, blindfolded, hair-on-fire finger-painting might be a more apt description…)  But with each new year comes a brand new canvas, and another opportunity to create a masterpiece of a year…This quote by Bob Ross is one of my favorites: 
This school year, the blank canvas is going to be a key symbol for our school community.  For starters,   this year, we are revamping our entire professional development model.  No more will teachers and staff be forced to "sit and get" PD.  Instead, they will be getting their own blank canvas to personalize their learning.  For some teachers, they are going to get time and support to research an idea or topic that interests them.  Using tools like Twitter, Pinterest, edcamps, blogs, webinars, podcasts, etc., they are going to connect with others who have a similar passion and find ways to incorporate that into their classroom.  Already, I have teachers who are interested in learning more about genius hour, project/problem based learning, mindfulness, flexible learning environments, makerspace, Socratic seminar, or Google Classroom.  In artist terms, they are like graffiti artist Erik Wahl (who incidentally, I was inspired by at the NAESP conference this past July):
For some of my other teachers, they are going to need a Bob Ross-type of PD.  In other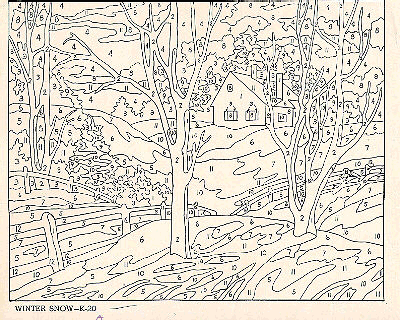 words, they are going to need someone guiding them in taking their canvases from blank to beautiful (and that is perfectly okay!)  So, we created three different modules each led by a different teacher leader.  As we are getting reading to implement Positive Behavior Intervention and Supports (PBIS), it seemed natural to have this be one of the modules.  We are fortunate enough to have 1:1 iPads, so one of our teacher leaders is leading a module on using the iPad as both a teaching tool and a student-creation tool.  Finally, with the common core, I have a teacher leader who really wanted to lead a group on the power of project-based learning.  In essence, our PD model is going to have offerings for every level of teacher whether they need paint-by-numbers or a blank canvas and a whole bunch of paint!
The blank canvas is also going to have a deep meaning for our students this upcoming year. Our school is making a concerted effort to be purposeful in our implementation of STEAM. Why STEAM and not STEM?  Because STEAM includes art, and art reminds us of the importance of innovation and creativity.  It is interwoven into all disciplines, but it can especially be found in science, technology, engineering, and math.  Look at the raw beauty of nature that Bob Ross was so fond of painting.  Architecture is an artistic tapestry that combines and is influenced by math and engineering.  Technology has led to students being able to create magical worlds on a computer or on an iPad.  Coding is an artform that brings together a language that creates limitless possibilities for our students to be innovative and inventive.  For us, STEAM is a blank canvas…we get to create these opportunities for our students to be 21st century thinkers and learners.  Each one of them gets a blank canvas to create their own experience.  Along with language arts, history, foreign language, physical education, and literature, STEAM provides a template of colors for students to choose from and use their paintbrushes to create their own unique experience.  
In closing, one of Bob Ross's favorite lines and, to me, one of his greatest lessons, are these simple words:

"We don't make mistakes…just happy little accidents!"

As we head into a new school year, may you be willing to take up that brush, and whether it be your first year or your last, may you paint with reckless abandon.  Be willing to take risks, try new things,and  learn from those who learned a few tricks and know the importance of always including a few "happy trees!"  Good luck!

Posted by: LeadUpNow on August 30, 2015

Tags: Instructional Leadership, PD, STEAM, Student Centered Learning, Teaching